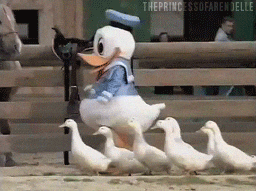 As coaches, parents and teammates, we all talk about the importance of leadership in athletics. We all want leaders within our teams. We talk about leadership like it is the magic pill that solves all problems within a team.
But…
What do we really mean when we say, "We want leaders"?
1. True leadership is more about service than it is about bossing people around. Leaders lead by example and bring others in, they never lead by volume.
2. Leadership is all about action and not about title. You don't become a leader because someone names you a captain or coach. You become a leader by your actions, period!
3. Leaders elevate everyone around them. If you are only leading part of the team you are not leading anyone!
4. You don't lead by telling people how great you are. You elevate them by telling them how great they are, or at least how great they can become.
5. Leaders don't make others follow them. They inspire people to want to follow them!
Okay, now that we have a better understanding of what leadership is, let's get to work on finding who our leaders really are!
You and they may be very surprised!!
About the Author: Tory Acheson brings a wealth of knowledge to the Fastpitch Prep staff. He has coached at all levels of the game, including the last 25 years at the college level at the University of Wisconsin – Parkside, Tennessee Tech and Kennesaw State. He began his coaching career at the high school level spending 9 years Whitnall High School in Greenfield, Wis. and is now working as a professional softball instructor.